tomorrow night i'll be sleeping in the desert, on top of a giant black sand dune, around a camp fire, drinking some wine.
during the day i'll be exploring couple million years old lava tubes.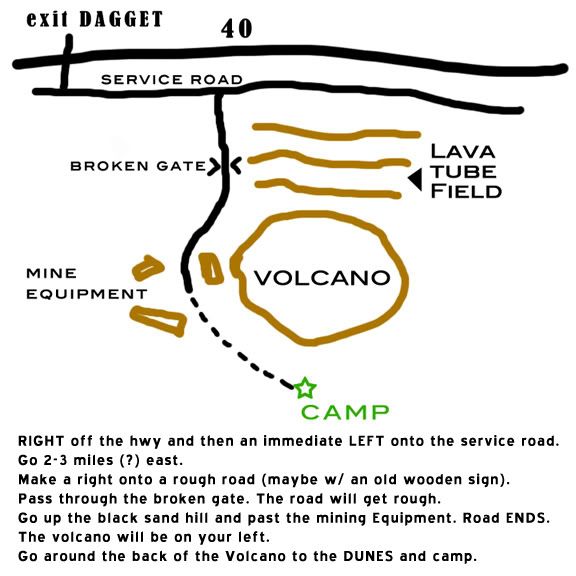 (map by will... hahaha)
i'm not even joking about this. pictures of this will be posted next week.